Delivered Dumpster Rentals
We understand not every contractor/homeowner has the time nor inclination to move a dump trailer to and from every job site as well as take it to the dump in between or when done. That is why Rent A Dump is here to make dumpster rentals easy on you.

Our team will go above and beyond to ensure both you and your customers are happy!
Included in Dumpster  Services
What sizes are available?
 14,16,& 20-yard dumpsters are delivered and after a minimum of 3 days, it is picked up.
Additional days are billed at $25 per day

What are the dimensions?
14-yard model is 7'x14' w/4' sidewalls
16- yard model is 7'x14' w/5' sidewalls
20-yard model is 7'x14' w/6' sidewalls

How do I know what I need?
Call OR Text 920-243-7376 and let a professional help you!
How is the bill determined?
First 1,000 pounds of debris (1/2 ton FREE)
Weight overage is billed at $75 per ton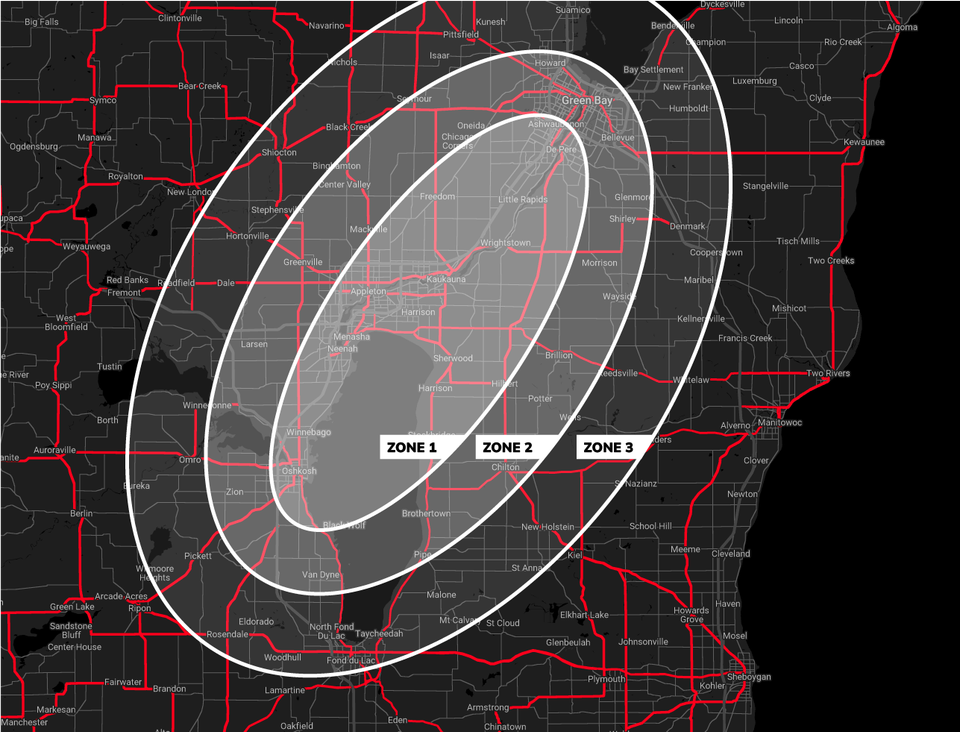 Haul Off Zone Pricing
Zone 1: $370

Zone 2: $449

Zone 3: $528

Beyond Zone 3: Call for Quote
Questions?  No Problem we are here to help.
Rent A Dump's goal is to make renting a dumpster as simple and as fast of a process as possible. We understand homeowners and contractors alike don't want to mess around when it comes to their waste disposal needs.

We have multiple sizes of dumpster rentals to ensure you have the best dumpster for your home improvement project, clean-out, or construction project. We will ensure you have your dumpster when and where you need it. We understand time is money.

Our pricing model is easy to understand and we avoid any frustrating hidden fees that get added to your invoice.
The only instances with Rent A Dump that you will see additional fees after your invoiced pertain to dumping the waste.

If you are looking for dumpster rentals, call Rent A Dump. We provide service in Neenah, Menasha, Appleton, Kimberly, Kaukauna, De Pere, Green Bay, Fond Du Lac, Oshkosh, and surrounding areas.