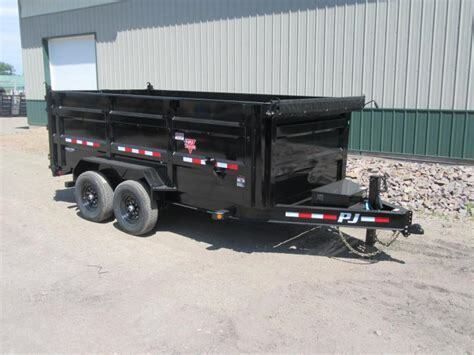 Medium Dump Trailer

$349
(minimum 3-Day Rental)
Size: 7x14x4
Payload: 8,750 lbs
Volume: 14.5 Yards
Coupler: 2 5/16"
$349 (3 Days)
$549 Per Week (7 Days)
$1,647  Per Month (28 Days)
Great for
construction & roofing jobs
 (up to 40 squares). This trailer will hold up to three yards of rock, dirt, and sand. 
Please note:  NO concrete should be hauled with this trailer.
Must be hauled with 3/4-ton trucks.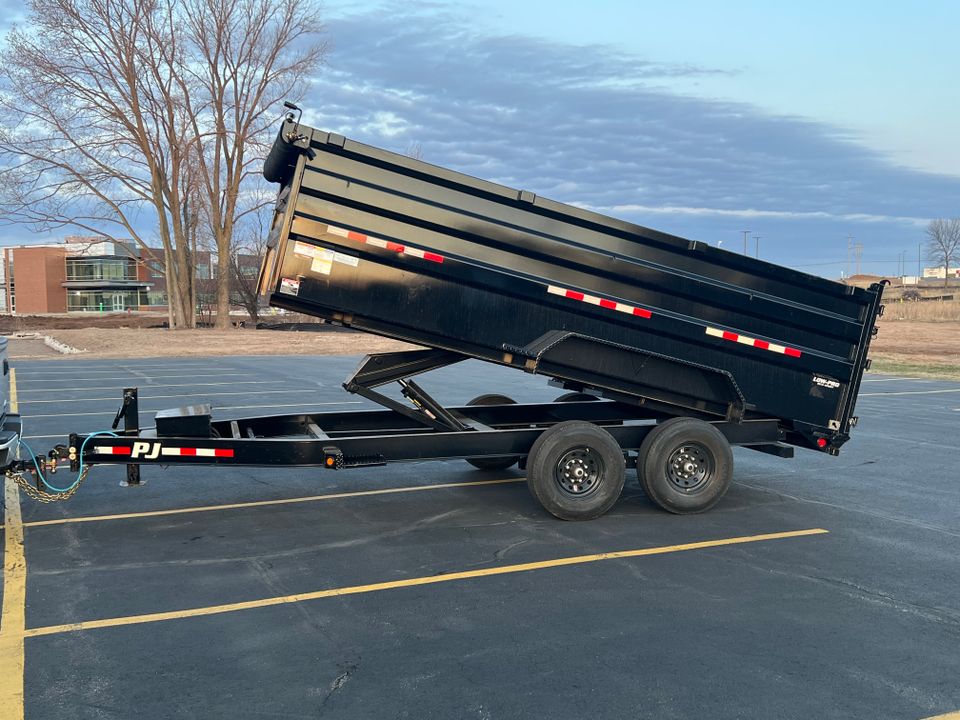 Large Dump Trailer

$399
(minimum 3-Day Rental)
​​​​​​​
Size: 7x16x4
Payload: 8,000 lbs
Volume: 16.5 Yards
Coupler: 2 5/16″ 
$399 (3 Days)
$649 Per Week (7 Days)
$1,947 Per Month (28 Days)
Great value! Our large trailer is perfect for roofs (up to 50 squares) and decking. Requires 3/4 ton or larger truck to haul.
Dump Trailer Rental Information
All dump trailer self rentals require a valid license, and proof of insurance on the tow vehicle that extends coverage to the trailer.
The truck will need a working 7-blade trailer connector plug and a 2 5/16″ ball hitch to tow the trailer.
The hitch must be rated for at least
14,000 pounds
, and the top of the ball must sit at least
22 inches
from the ground to ensure the trailer is pitched correctly.
Vehicles that can tow most of our small and medium dumpster rentals include: 
Half-Ton towable – use your F150, Ram 1500, Silverado, Tundra, or Titan
Most SUVs can pull the small dump trailer
Dump Trailer Rentals:
New models regularly maintained equipment
Electric brakes on both axles, emergency breakaway kits, LED lighting, and self-contained hydraulic pumps, batteries, and hoists 
Roll-out tarps on all trailers
Most trailers come with ramps to load your equipment 
Welded D-Rings in the bed to chain heavy objects down.